Welcome
Now, in one single place you can find accent pieces that give an exquisite antique or contemporary atmosphere to any house.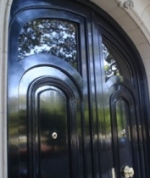 We provide beautiful custom solid wood doors, wrought iron work , custom modern doors and a variety of antique cement tiles and stones with Old World charm and European taste, handmade by our artisans.
These craftsmen have learned how to produce unique pieces from their Spanish and Italian ancestors.
All of our products are created the old fashioned way, by hand, and one at a time, using time tested manual techniques that give them distinctive personality.
Our products complement a wide range of architectural styles, from Southwestern adobes, Mediterranean villas, Tudor estates, Tuscany, Arts and Crafts and Modern Contemporary homes.
Our priority is producing products of quality in construction and design. And our goal is simply to bring the beauty and individual character of handmade products into everyday living.